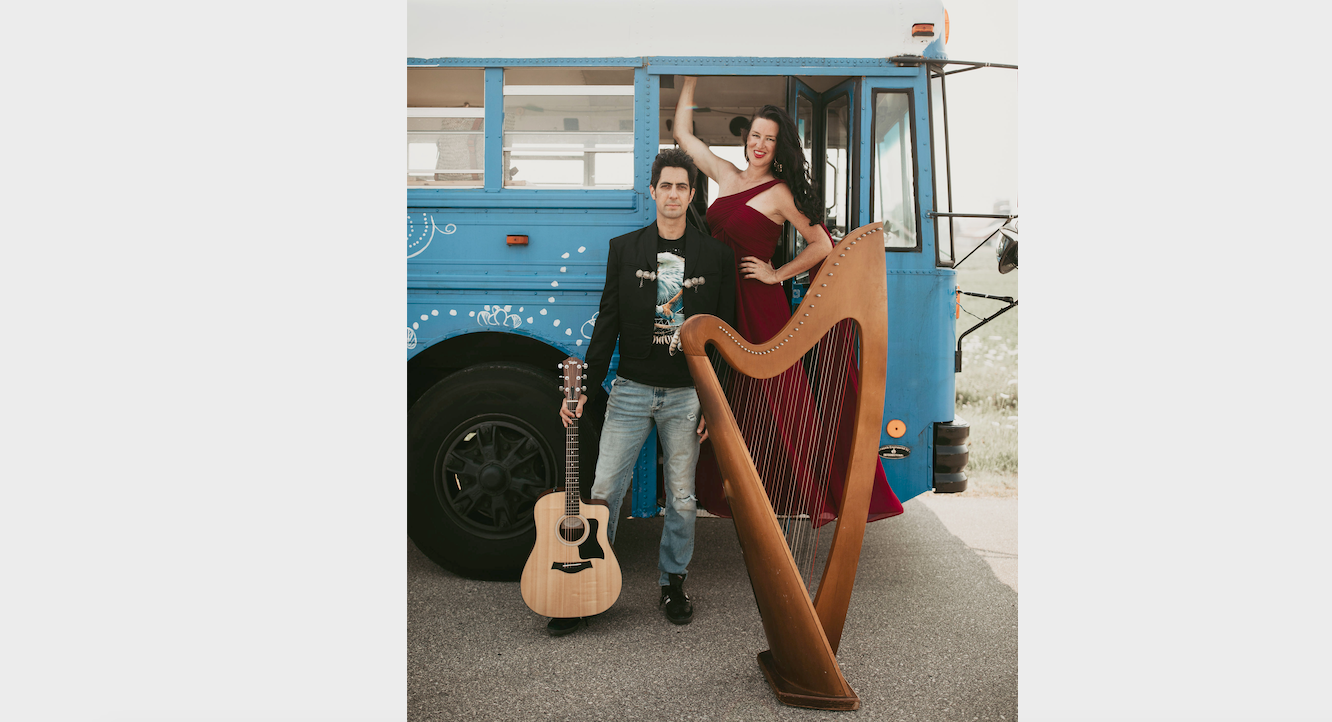 A group of Celtic harps and American 12-string guitars take aim at Manistee

This is a carousel. Use the Next and Previous buttons to navigate
MANISTEE — Stapletons are set to perform a harp and guitar concert on July 20 in Manistee.
Kate and Casey Stapleton are a Pittsburgh-based duo combining Celtic harp and American 12-string guitar.
Their performances feature stories and sound.
The duo travel with instruments and five children in a converted 40-foot school bus as they chart the Great Lakes coastline on a 2,800-mile concert tour of the inland seas.
The concert will be hosted by the Manistee Public Library at 5 p.m. at the Wagoner Community Center, 260 St. Mary South Parkway.
The performance features harp, 12-string guitar and acoustic guitar with songs centered around the Great Lakes, the lumber industry, sea shanties and original material.
They will also be accompanied by filmmaker Martin Jernberg, who will shoot footage to create a documentary about their travels.
More information about the duo can be found online at thestapletonsmusic.com.