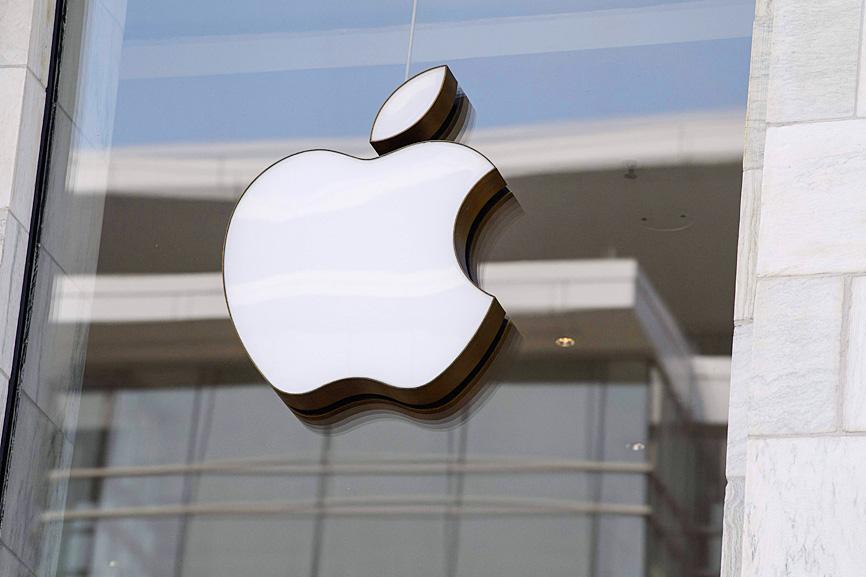 Apple expects supply chain constraints
TUMBLE SHARES:


CEO Tim Cook said the company is not immune to challenges, "but we have great confidence in our people, our products and services, and our strategy".

Apple Inc said it expects supply constraints to cost between $4 billion and $8 billion in revenue this quarter, a warning that sent shares tumbling and cast a shadow over record results the company just published.

Restrictions related to the COVID-19 pandemic that have been implemented in China over the past few weeks will impact the April-June quarter, Apple said during a conference call Thursday.

Sales and profits in the second fiscal quarter had exceeded analysts' estimates, fueled by strong demand for iPhones and digital services, and the company announced $90 billion in new share buybacks.

The outlook reignited fears that supply chain issues will continue to rock the tech industry after a short-lived recovery from the pandemic struggles.

Companies ranging from Microsoft Corp to Texas Instruments Inc have previously said COVID-19 lockdowns in China will reduce sales and make it harder to produce products like the Xbox.

The administration of Chinese President Xi Jinping (習近平) has adopted a "COVID-19 zero" policy, with the effects of the restrictions spilling over to global supply lines.

Chip shortages and the war in Ukraine are also causing disruption, Apple CEO Tim Cook said on the call.

"We are not immune to these challenges, but we have great confidence in our teams, our products and services, and in our strategy," Cook said.

Apple shares fell 6.2% to US$153.50 in late trading after the remarks.

The stock had already fallen about 7.8% this year before the company issued the warning, hurt by a broader tech slowdown. Apple had gained 34% last year, its third consecutive year of increases.

The latest supply issues didn't begin until the very end of last month, so the latest quarter was unaffected, Apple said.

Sales rose 8.6% to $97.3 billion during the period, a record high for a non-holiday quarter, Apple said earlier Thursday.

Analysts had forecast US$94 billion on average.

Earnings came in at US$1.52 per share, versus a forecast of US$1.42, which initially sent shares higher in late trading.

Apple previously said the January-March quarter would be a record high, although its growth rate would slow for the overall business and its services segment.

The company's fourth quarter last year was a period of explosive sales, beating Wall Street estimates with record revenue of nearly $124 billion.

Following its usual pattern, Apple used the company's second-quarter report to boost its dividend and boost share buybacks. The dividend is expected to increase by 5% to $0.23 per share.

The Cupertino, Calif.-based company said China's COVID-19 restrictions also affected demand there, but broader demand was strong.

He said he faced rising inflation and withdrawal from Russia following that country's invasion of Ukraine.

Analysts are forecasting revenue of about $86 billion for the third quarter.

During the second fiscal quarter, which ended March 26, Apple generated US$50.6 billion from the iPhone, its main source of revenue. This compares to an average estimate of US$49.2 billion.

The company launched the low-priced iPhone SE last month, helping sales in the first quarter.

However, the flagship iPhone 13 might have been less appealing than the previous year's iPhone 12, which was more of a dramatic update.

The iPhone 13 retained the design of the previous model, with some minor refinements focusing on camera improvements.

The Mac continued its resurgence, generating revenue of US$10.4 billion in the quarter.

Apple launched the very powerful Mac Studio desktop during the quarter, but many orders for this machine were delayed due to supply chain shortages, customization time and high demand.

The strong Mac sales are probably mainly due to the new MacBook Pros.
Comments will be moderated. Keep comments relevant to the article. Remarks containing abusive and obscene language, personal attacks of any kind or promotion will be removed and the user banned. The final decision will be at the discretion of the Taipei Times.