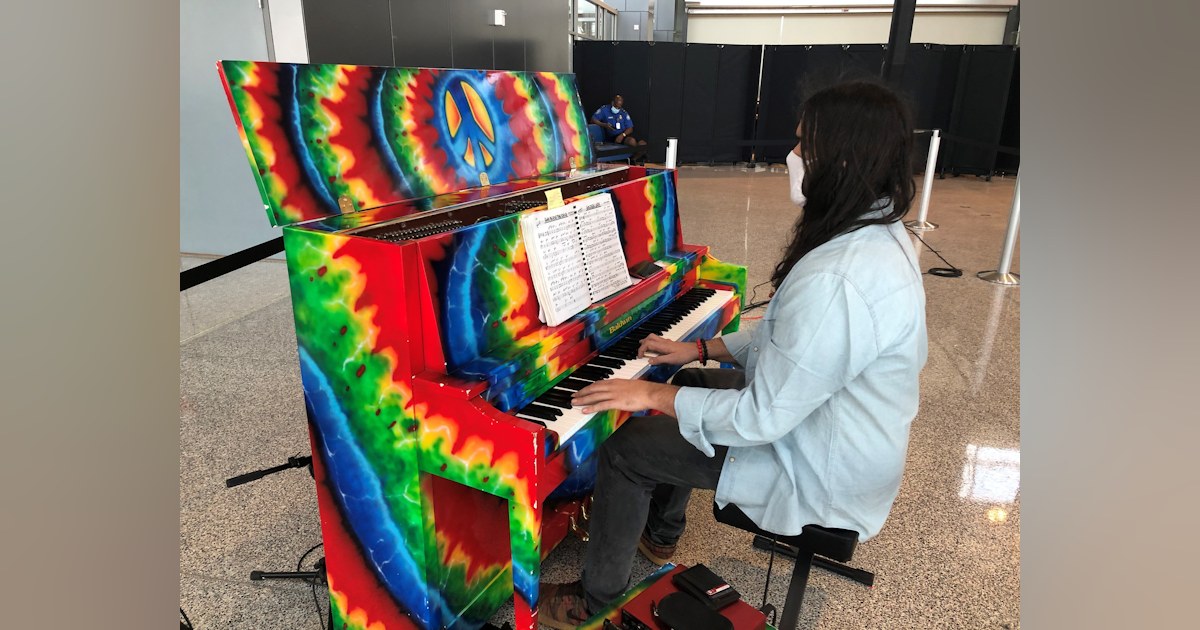 Austin-Bergstrom International Airport launches live and instrumental music program
Austin-Bergstrom International Airport (AUS) has relaunched its in-terminal music program with AUS Live & Instrumental, featuring new security protocols. The program's goal is to provide passengers with local entertainment while in the terminal and continue to bring paid concerts to Austin's creative community during a difficult time.
"I really enjoyed my solo piano experience at AUS recently," said Zack Morgan, a local keyboardist. "First and foremost, it was safe and well thought out. On top of that, I was able to earn a lot of money and bring smiles to travelers who are so used to live music at our airport. I was also able to live stream my performance and share the music even more.
New procedures for AUS Live & Instrumental include:
Featuring instrumental-only music and requiring musicians to wear masks for the duration of their performance,
Featuring solo acts or duets that maintain a safe distance,
AUS staff sterilize equipment before and after the performance,
New safety checklists for performers,
A virtual tip box, displaying a link to the musicians' web pages and their preferred virtual payment method, and
Remote performance spaces and Plexiglas screens surrounding the stages.
AUS has one of the most robust airport music programs in the country, which exclusively features local Austin artists. Prior to COVID-19, AUS Music Coordinator Michael Pennock booked 30 live performances each week.
"With the music industry decimated by COVID-19, this is our first step in bringing live music back to AUS and supporting local musicians," Pennock said. "Music brings joy to people and will help bring back a little sense of normalcy. We all need it right now.
Earlier this year, AUS held two Jetstream Music Festivals with other airports in North America. Jetstream Fest was a multi-hour live concert hosted on Facebook Live. The festivals received over 69,000 combined views and over 35 airports participated.
AUS anticipates that musical performances will soon return to the Asleep at the Wheel Main Stage and to restaurants in the Barbara Jordan Terminal, with new COVID-19 safety protocols in place to protect performers and passengers.