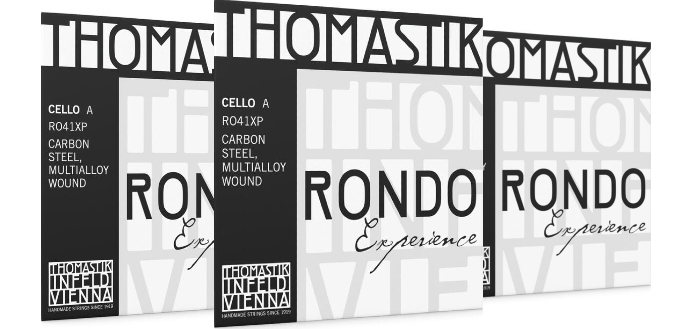 AVAILABLE NOW | New Thomastik-Infeld Rondo® Experience A String
Thomastik-Infeld recently announced the release of RONDO® RO41XP experience A cello string.
The Thomastik-Infeld RONDO® RO41XP experience best suited for cellos that already sound quite powerful and might need more control over the richness and liveliness of the harmonics.
The chain is an alternative to the RO41 A string that is part of the RONDO string set for the cello – it has a faster response than the latter and allows a lot of clarity and impulsive interpretations.
The string is made of carbon steel, is wound in multi-alloy and is available in medium tension for full-sized instruments.
the Cello strings RONDO exhibits a deep and focused tonal intensity. The ensemble impresses with its immediate bowing response, strong focus and great projection of a rich, complex sound on both ancient and modern instruments.
"When developing the RONDO cello strings, it was particularly important for me as a bass player to create a deep and rich timbre for the cello. In addition, the D string needed a prominent power and the A string needed a powerful accent for modern instruments with their intense, full and mature sound. I think we have succeeded!" — Bernhard Rieger of the Thomastik-Infeld string development team
Are you curious to try the new channel? Click on here for a chance to win a complete set of RONDO cello strings with a RONDO® RO41XP experience A string.
You can find out more about the new channel here.