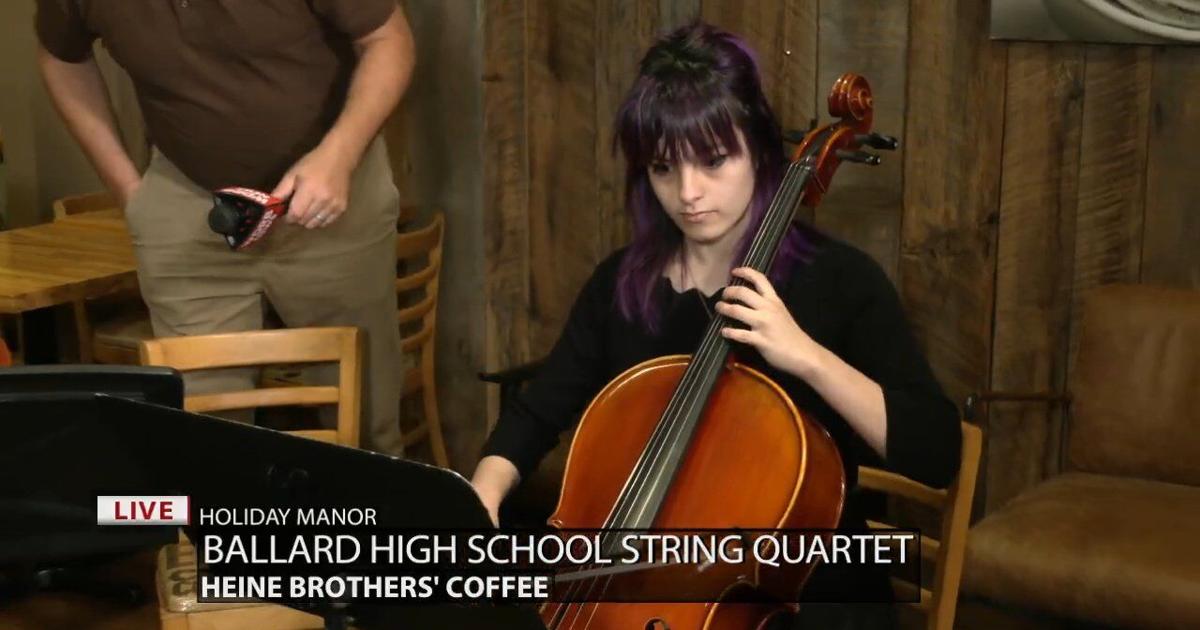 Ballard String Quartet lends its talents to a traveling show at the Kentucky Center for the Performing Arts | Morning
LOUISVILLE, Ky (WDRB) – A local high school musical group takes the stage with a national tour.
WDRB's Keith Kaiser spent time with the Ballard High School String Quartet.
The traveling show Beatles vs. Stones – A Musical Showdown returns to the Kentucky Performing Arts Center on Thursday, September 1.
The show pits the tribute band against the Rolling Stones Satisfaction against rival British boys Abbey Road in an all-out musical showdown for rock dominance.
The string quartet will perform six songs with the groups.
Siding with the Fab Four is Abbey Roadone of the best Beatles tribute bands in the country playing beloved songs spanning the career of The Beatles.
They engage in hits 'showdown' with Stones tribute band Satisfaction – The Rolling Stones International Lounge.
"Satisfaction" recreates the music and style of Mick Jagger, Keith Richards and the bad boys of the British Invasion.
The production that has been running for years includes multimedia, period costumes and period instruments.
The Louisville show is part of a 125-city tour of the United States, Canada and Australia.
This time, the Ballard High School String Quartet from Louisville will join the professional musicians on stage.
Caleb Murphy, Jeveon McCauley, Niyata Vukkum and Eva Davids will join the groups for the songs "Eleanor Rigby", "A Day in the Life", "Hello Goodbye", "Hey Jude", "Gimme Shelter" and "Ruby Tuesday". "
The Ballard String Quartet has performed at several school and community events over the past few years.
The members of the Quartet belong to prestigious ensembles in the region, including the West Louisville Education and Talent Center.
Members also regularly receive Distinguished ratings at the Kentucky Music Education Association (KMEA) Solo & Ensemble festivals.
The show typically caters to local high school orchestras, donating to their school music programs in exchange for student participation.
"Beatles vs. Stones – A Musical Showdown"
The Kentucky Center – Bomhard Theater
Thursday, September 1 at 7:30 p.m.
Tickets are $35 to $65
The show is family friendly and suitable for all ages.
Click here for tickets to Beatles vs Stones – A Musical Showdown.
Copyright 2022 WDRB Media. All rights reserved.