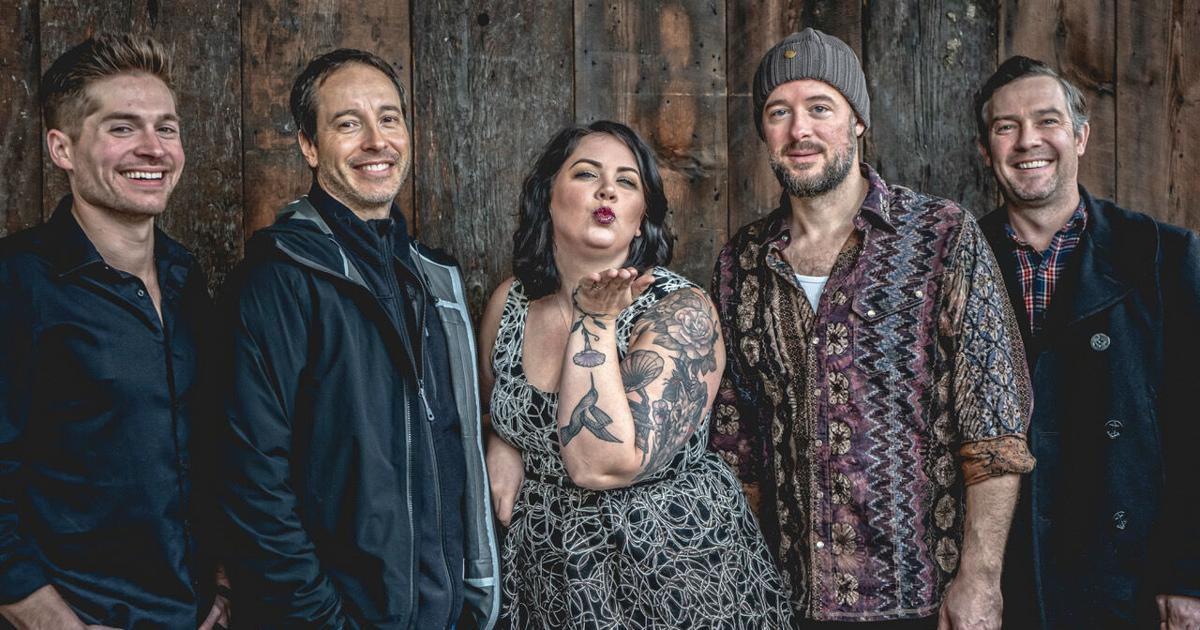 Colorado's Beloved Yonder Mountain String Band To Finally Perform A Show In Colorado Springs |
It doesn't even go 10 seconds before the guys from the Yonder Mountain String Band find a way to brag about Colorado.
"I'm here with Dave and Ben," said Adam Aijala, answering the phone. "We're in Syracuse for a show tonight."
This is when a reporter can blurt out a filler response like, "Oh, that's cool."
"Well, not really," Aijala said. "Colorado is cooler."
None of them – Aijala, Ben Kaufmann or Dave Johnston – are from Colorado, but all three have a lot of love for the place that changed their lives.
They each moved to Boulder in the 1990s, each following whispers on the region's burgeoning acoustic music scene. That's exactly what they found – an encouraging community to lead the way in "jambgrass" music – and they found each other.
Bassist Ben Kaufmann traveled across the country in search of the "polar opposite" of New York City, where he attended film school.
"I identified with the people of Colorado," Kaufmann said. "There was something very liberal, open and curious about the people here. The feeling I had was that you could come and maybe good things would happen to you.
He was on to something.
Fast forward a few decades, after annual appearances at the Telluride Bluegrass Festival and sold-out performances at the Red Rocks Amphitheater, the Yonder Mountain String Band are a fiercely beloved jamgrass group known for their wonderful concerts and for pioneering their sound. style of improvisation and well-being. string music.
And Yonder Mountain is one of the biggest groups in Colorado, as evidenced by the announcement in late October that they were inducted into the Colorado Music Hall of Fame.
"Looking at the scene now, it's hard to imagine a time when it was unheard of for groups armed only with acoustic instruments to perform sold out at iconic rock clubs and famous festivals," said the artist. Hall of Fame Announcement. "Yonder Mountain String Band cultivated a rock and roll inspired bluegrass that would prove to be both inspiring and enduring."
After mentioning how the group inspired Billy Strings, Greensky Bluegrass and The Infamous Stringdusters, the entry said, "Yonder Mountain is still as Colorado as it gets."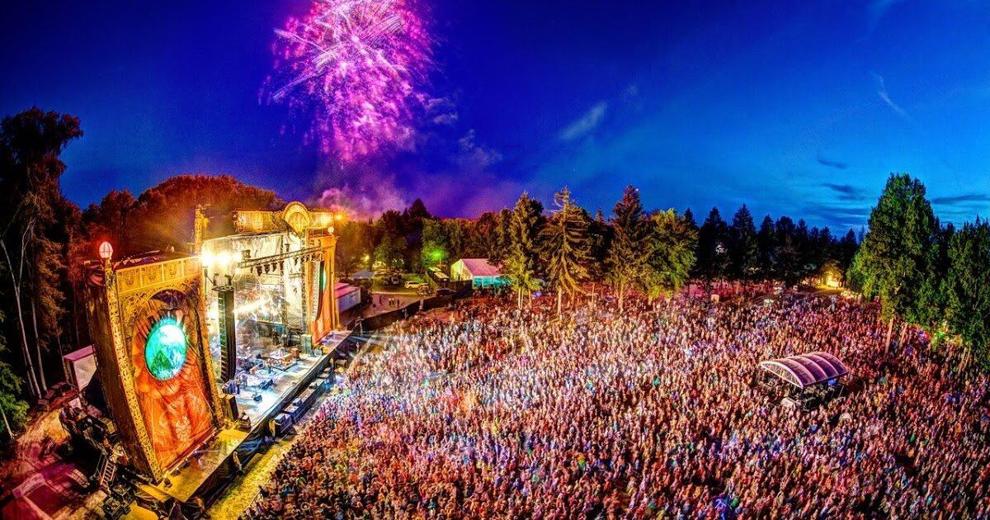 It's an honor, Kaufmann said, especially to be inducted into the same class as like-minded bands such as The String Cheese Incident, Leftover Salmon and Hot Rize.
"Coming in with these other bands is the lineage of Colorado bluegrass to Colorado jamgrass. It's the timeline, "he said. "I don't believe we would exist without all of these groups."
They also doubt they would be at this level without the help of Colorado sites, fans and promoters.
"The reason we had the courage to tour and leave Colorado for shows is because everyone here pumped us up," Aijala said. "We had this feeling like, 'Yeah, this is going to work. ""
When it comes to favorite places in Colorado, there's one place they don't: Colorado Springs.
In 23 years together, the group has never played here.
"It never occurred to us to play in Colorado Springs," said Johnston. "Colorado Springs has always felt like it's own world, then there's Boulder, Denver and Fort Collins. "
Yonder Mountain will break their silence here with a concert Friday at the Pikes Peak Center. This is perhaps a small example of the band's next chapter, what Kaufmann calls their "third life in terms of bluegrass cat life."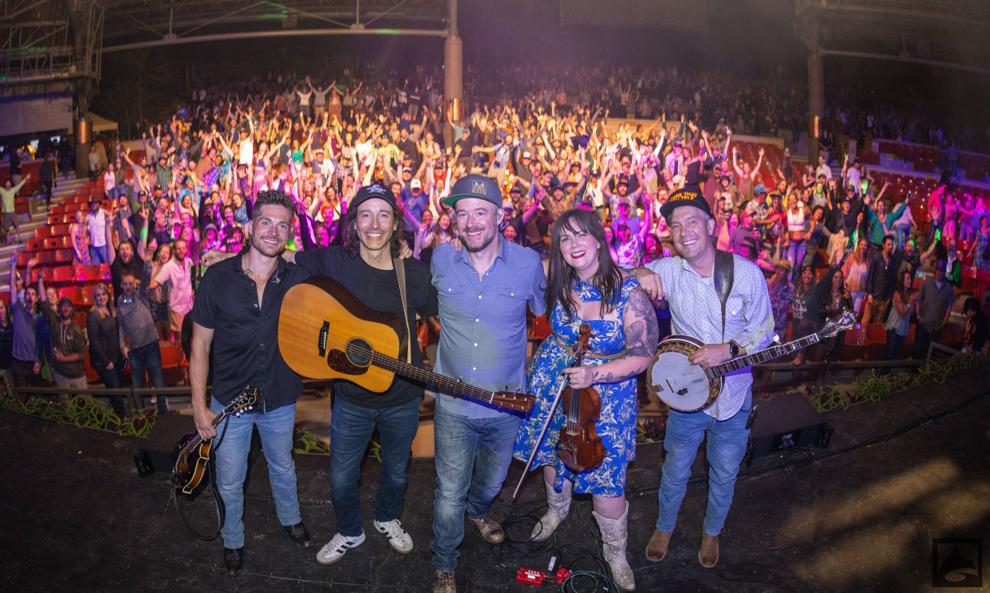 The ascent of Yonder Mountain was not completely smooth.
Jeff Austin, one of the group's four founders, left the group in 2014 and died in 2019.
One of their biggest challenges, which is also a source of great pride, was to work constantly, because the group's economic model was built around touring.
"The million dollar question for Yonder has been: what's it going to take to get a gap year? Kaufmann said. "The answer, I guess, was you need a pandemic. "
They took advantage of their free time to record a new album, which should be released in a few months. They also thought about how to shake up their live shows and better integrate new members Allie Kral and Nick Piccininni.
Kaufmann said he was excited about the group's changes, which he calls their "third life". But longtime fans might have other thoughts.
"The Yonder Mountain fan base is very committed to their vision or their version of the band," Kaufmann said. "So, is this something they're going to notice?" Absoutely."
If their past shows here are any indication, fans will continue to show up.
"In Colorado it's a very complex and wonderful relationship," he said. "Colorado fan base, we love them like they are family."
Yonder Mountain reached the top thanks to this family. And because of the other. The only thing Kaufmann could brag about more than Colorado is his best friends.
"This group would not have survived with this mutual respect and friendship," Kaufmann said. "I love these guys with all my heart."