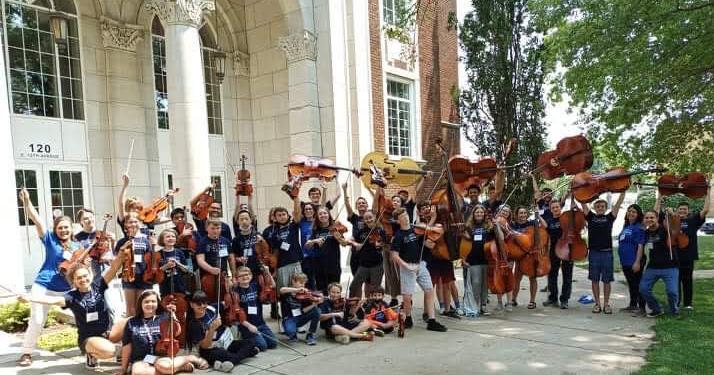 Emporia State Offers Fifth Annual Ropes Camp | Free
Registration is open for a week-long stringing camp for kids and teens of all playing levels in early August.
The event, run by Emporia State University's music department, offers classes in chamber music, orchestra, music theory, and band instruments. Held August 1-5, the camp is designed for students who play violin, viola, cello and bass. Students will be part of the orchestra and a small ensemble, a creative lab group, and a music theory class.
Students can enroll in one of two course levels:
Bumblebee is beginner level or grades one through six. This is a half-day campus from 9 am to noon each day. The entry fee is $100.
Hornet is middle grade seventh through high school. This is a full day camp from 9 am to 3 pm. The entry fee is $150 with a $35 dinner option.
ESU String Camp is led by ESU String Teachers as well as guest artists from across the country.
"This year marks the fifth anniversary of string camp," said cello teacher Irene Diaz. "We are very proud that this camp has taken root in our community, and many students have made it part of their summer tradition."
"Watching students develop their skills and passion for music throughout camp gives me great joy," said violin instructor Kendra Briggs. "Some of the students have been there for several years and it's really special to bond with them and see them enjoy making music and making new friends. Being part of the camp is one of my favorite events at the year."
During camp, students will prepare for a final concert on Friday afternoon. Financial assistance is available. To learn more about the ESU String Camp, visit emporia.link/esustrings.
In addition to the camp, the instructors will collaborate to organize a "Chamber Music Soiree" concert which will take place at 7:30 p.m. on Wednesday, August 3 at the Emporia Arts Council Davis Theater. Tickets are $10 for regular seats and $20 for VIPs. All proceeds will go to ESU's String Camp.