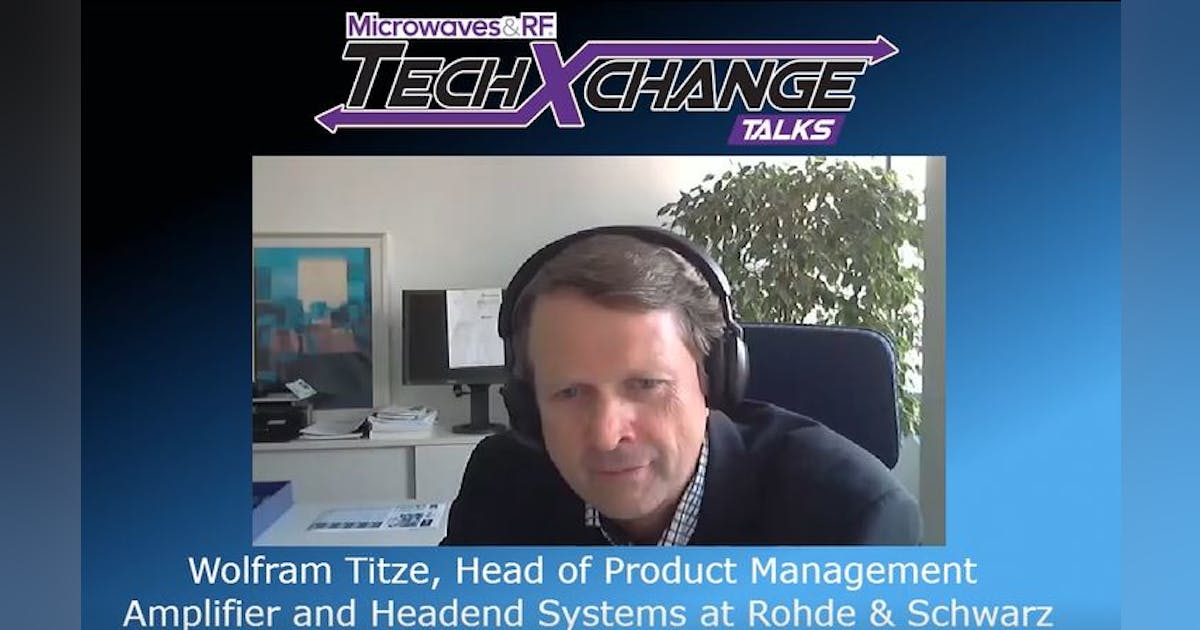 Flexible Broadband RF Amplifier Makes Testing Easier
Check out more TechXchange Talks videos.
This article appeared in Microwave and RF and has been published here with permission.
We talk to Wolfram Titze of Rohde & Schwarz, Head of Headend Product Management, Amplifiers and Systems; and Michael Hempel, Product Manager Wideband Amplification Systems, about the R&S BBA300 Flexible Wideband RF Amplifier, a single amplifier solution that eliminates the need to switch instruments or bands during a test.
The new R&S BBA300 family extends its continuous ultra-wide frequency range from 380 MHz to 6 GHz in a single amplifier. It is believed to be an industry first, meeting the requirements of EMC test centers, RF component designers, and product design and validation.
These broadband amplifiers are a major step up from existing Rohde & Schwarz amplifiers for product development and validation testing in quality assurance, as well as in the development and production of RF components. Wideband amplifiers deliver exceptional RF performance over this wide bandwidth, ensuring reliable test results across the entire frequency range. Initially, two models are available: the BBA300-DE operates from 1 to 6 GHz and the BBA300-CDE offers a capacity of 380 MHz to 6 GHz.