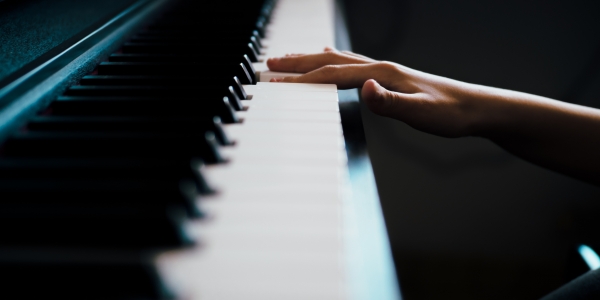 Instrumental music tuition will be waived
Fees for learning a musical instrument at school will be waived, the Scottish Government announced today.
He announced that £7 million was being made available to deliver on the SNP Manifesto pledge.
Councils will also receive £6million to 'waive basic program fees' for families, including home economics equipment or theater trips for theater qualifications.
---
Music: What the SNP promised in its manifesto
Music class : The number of music students drops for the third consecutive year
Background: Covid's impact on music education revealed
Opinion: "Music will be essential in the recovery after Covid-19"
Music: High levels of commitment to teaching music in confinement
Quick read: "Wacky" tips for learning a new instrument are under attack
---
The agreement with local authority body Cosla covers the academic year 2021-22.
An expressive arts teacher tweeted: 'Amazing news but communication needed on where money is coming from for key resources – can't be one size fits all for every school.
Money 'isn't the only barrier' to music lessons
Another tweet called the move "encouraging" but said barriers to music lessons "are not necessarily money-based" and that "music lessons should be accessible to all students, not only [a] select a few deemed capable enough to receive it", adding that "more specialized teachers and more course availability would do much more".
Incredible news but communication needed on where money is coming from for key resources – can't be a one size fits all approach for every school https://t.co/5ineg2lQeA

– John Naples-Campbell (@JNaplesCampbell) July 14, 2021
Education Secretary Shirley-Anne Somerville said: "My priority is to ensure the best possible outcomes for all children and young people in Scotland, regardless of their background. All children should have the best start in life and the ability to participate in the essentials of education should never be limited by a child's ability to pay.
"Today's announcement means that families will not see bills for music tuition or core curriculum activities in the new school year. I will continue to work with Cosla and local authorities to develop a sustainable and funded model for years to come."
Cosla Children and Young People's Spokesperson Stephen McCabe said: "The councils recognize the importance of instrumental music lessons to the learning and development of our children and young people. Where tuition were in place, this is due to a series of local pressures on the main council.The one-year funding scheme agreed between Cosla leaders and the Scottish Government will allow fees to be waived in the coming academic year and maintaining existing benefit levels, so that fees and charges are not a barrier to learning an instrument.
"We welcome the commitment of the Cabinet Secretary for Education and Skills to work with Cosla and industry partners to examine the intent, impact and wider implications of this Scottish Government policy intervention and to develop a model for the long-term sustainability of instrumental music education services across Scotland, which must include sustainable funding arrangements for all boards."
The government said the definition of the 'core' curriculum is "classroom activity in the eight core curriculum areas of general general education in primary and secondary schools, plus activity associated with preparation for the SQA [Scottish Qualifications Authority] qualifications in the senior phase".