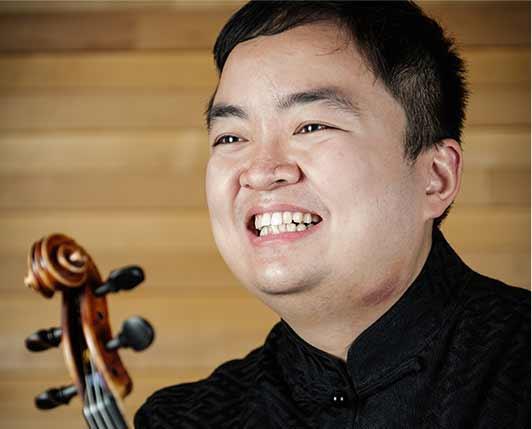 New string appointments at the Berlin Philharmonic Orchestra, including solo viola | News
Diyang Mei takes on the role of principal viola at the Berlin Philharmonic Orchestra, in a move marking the first appointment of a Chinese musician to the ensemble.
Mei, 27, has been Principal Viola of the Munich Philharmonic Orchestra since autumn 2019. He succeeds Máté Szűcs, who left the BPO at the end of the 2017/18 season.
Born in Hunan in 1994, Mei first began learning the violin before switching to the viola at the age of ten. He studied at the Central Conservatory in Beijing with Shaowu Wang and at the University of Music and Theater in Munich with Hariolf Schlichtig, as well as further studies with the famous violist Nobuko Imai at the Kronberg Academy.
Mei has had impressive success in competition, most recently at the ARD International Music Competition in 2018, winning first prize in the viola category, the audience prize and several special prizes. He has won first prizes in numerous competitions, including the 52nd International Instrumental Competition for Viola in Markneukirchen in 2017, the Max Rostal International Music Competition for Viola in Berlin in 2015, as well as the Kulturkreis Gasteig Musikpreis for Strings in Munich, among others. .
He is supported by both the Yu Art Foundation in China and the Borletti-Buitoni Trust and is also a Yehudi Menuhin LMN eV Fellow. His 1890 Giovanni Pistucci instrument was provided to him by Florian Leonhard Fine Violins.
Two violin positions have also been assigned to Vineta Sareika-Völkner and Christa-Maria Stangorra. Sareika-Völkner is a laureate of the Queen Elisabeth Competition in 2009 and a former concertmaster of the Royal Flemish Philharmonic Orchestra, as well as a former member of the Artemis Quartet. She teaches chamber music at the University of the Arts in Berlin and at the Queen Elisabeth Music Chapel in Belgium.
The 26-year-old German-Latvian violinist Stangorra continued her violin studies in London, Hamburg, Sion and Florence before undertaking a master's degree at the Hanns Eisler University of Music in Berlin. She became a scholarship holder of the Karajan Academy in 2021. She plays pieces on a Giovanni Grancino violin from 1731, on loan from the Deutsche Stiftung Musikleben.