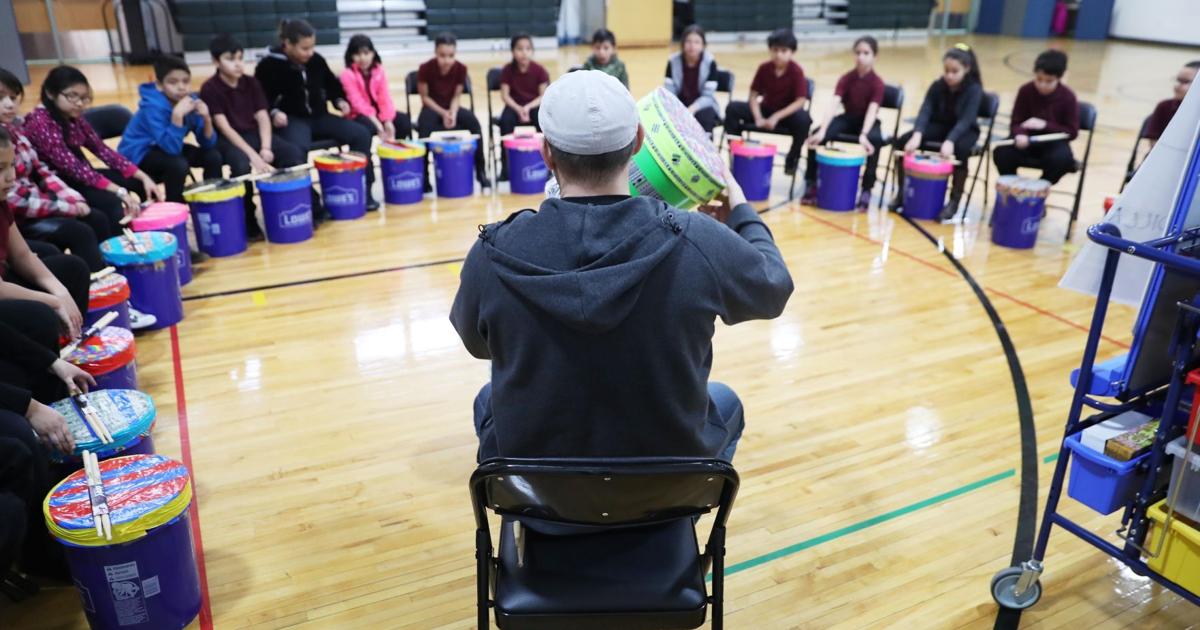 Pleasantville School Uses Grant to Introduce Students to Instrumental Music | Education
PLEASANTVILLE — On drums they created with buckets and colored duct tape, Washington Avenue School students followed a professional instructor as they beat different rhythms.
The instrument lesson was one of many the pupils will receive thanks to a Young Audience scholarship that Rosemarie Giunta, a music teacher at the school, applied for and won this year.
"Arts education is paramount, in my opinion, to a great general education of the child," Guinta said.
The grant came at the perfect time, as the school lost its instrumental music teacher this year due to budget cuts.
"I wanted kids to be able to do something with instruments," Giunta said. "When I saw they had this resident percussion artist, I thought it would be a great opportunity for the kids."
Young Audiences New Jersey and Eastern Pennsylvania is a nonprofit organization that supports arts education in New Jersey and Pennsylvania schools through programs funded in part by grants from the New Jersey State Council on the Arts and the Department of State and the Pennsylvania Council of the Arts.
Founded in 1973, the organization offers educational resources and artist-in-residence programs in dance, theatre, music, language and visual arts. Washington Avenue Elementary School in Pleasantville was one of nine schools selected for this grant.
As part of the program, teaching artist Josh Robinson from Philadelphia comes in each week for five weeks to teach a class each of the second, third, and fourth grade levels.
"You have to be able to recognize your drum," Robinson told students, encouraging them to be creative and express themselves.
During her lesson, Robinson used vocabulary words to create a rhythm for the students to follow. He said that when he teaches music, he also teaches humanity, respect, language and cultural expression.
"Drumming absolutely gave me purpose on this planet," Robinson said. "I think music could be a way for kids to gain confidence."
Principal Cynthia Ruiz-Cooper said the school was thrilled to receive the grant. She said it helps fill in some of the gaps in the music program.
"Providing quality arts programming to our students has always been a goal at Washington Avenue, but not always possible in these difficult economic times. With the help of Jeune Public, we can now continue to provide our students with inspiring and arts-rich experiences," she said.
In addition to Robinson's lessons, Giunta said the grant provided and paid for a school-wide percussion assembly in February.
Contact: 609-272-7251 CLowe@pressofac.com Twitter @clairelowe