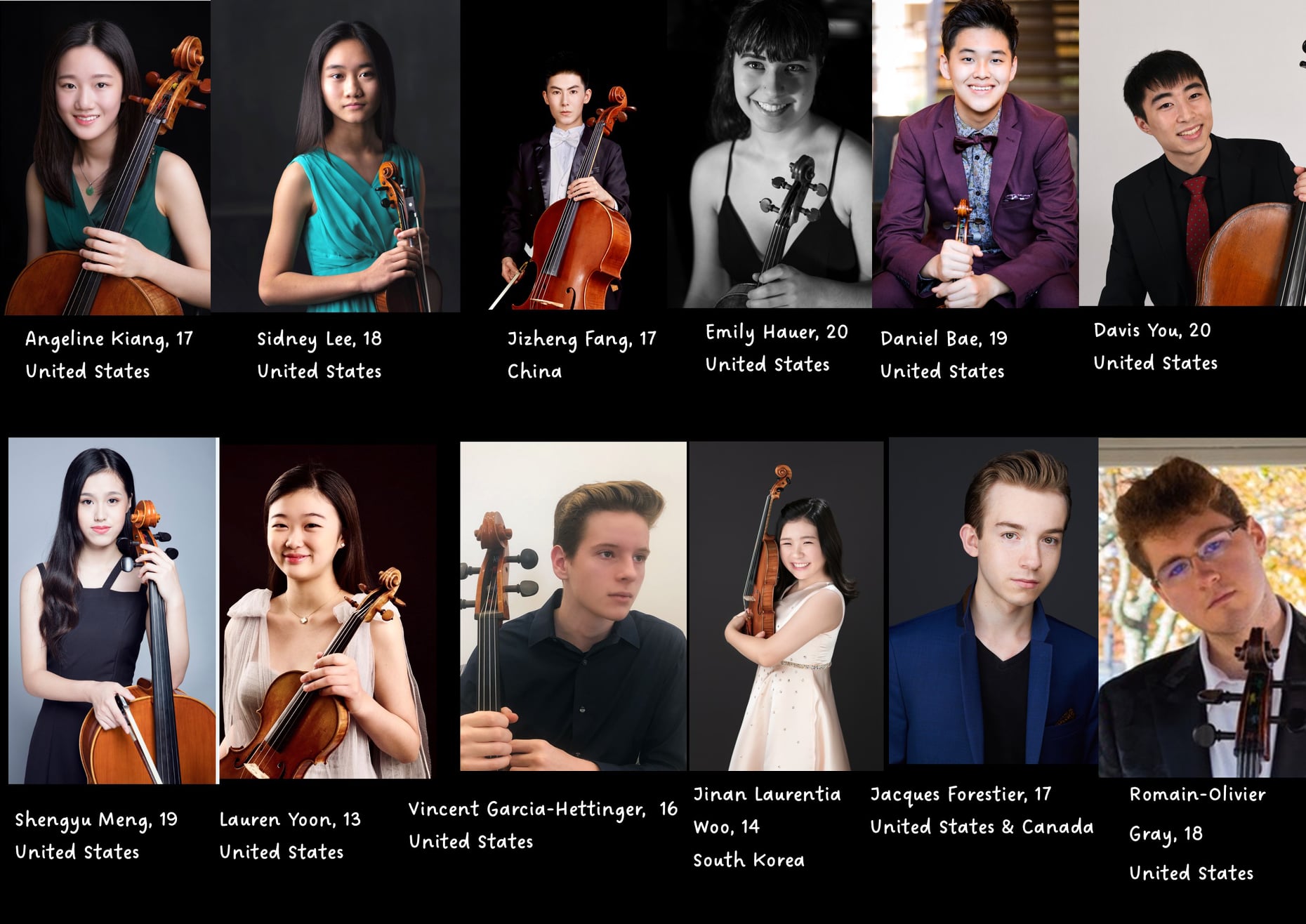 Semi-finalists announced at the Stulberg International String Competition
from michigan Stulberg International String Competition is open to players of all stringed instruments. All competitors were under 19 at the start of 2022.
The twelve players selected for the semi-finals are as follows:
Daniel Bae, 19 (violin), United States
Jizheng Fang, 17 (cello), Canada
Jacques Forestier, 17 (violin), Canada and United States
Vincent Garcia-Hettinger, 16 (cello), United States
Romain-Olivier Gray, 18 (cello), United States
Emily Hauer, 20 (violin), United States
Angeline Kiang, 17 (cello), United States
Sidney Lee, 18 (viola), United States
Shengyu Meng, 19 (cello), China
Jinan Laurentia Woo, 14 (violin), South Korea
Lauren Yoon, 13 (violin), United States
Davis You, 20 (cello), USA
In the semi-final, the musicians will have to perform Bach solo, as well as at least one movement from a standard concerto. The semi-finals will take place on Friday May 20 and Saturday May 21, 2022, with six players advancing to the final.
The top prize is worth $6,000 and the winner will also receive solo appearances with the Kalamazoo Symphony Orchestra and the Baltimore Symphony Orchestra.
In 2022, the competition jury is made up of cellists Amit Peledviolist Atar Aradand violinist Simin Ganatra.