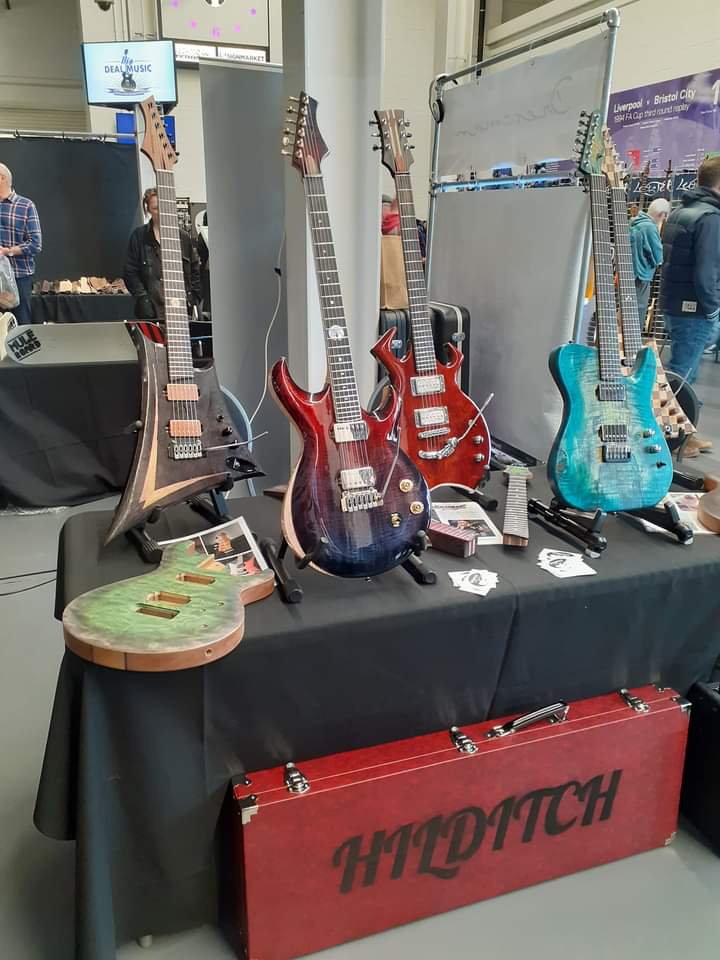 Six-chain specialist set to scale business after receiving start-up loan
A Derbyshire entrepreneur with a passion for guitars has secured a £10,000 start-up loan, enabling him to turn his love of creating bespoke instruments into a business.
Mark Hilditch started Hilditch Guitars after receiving the loan from First Enterprise – Enterprise Loans through the British Business Bank.
Hilditch – a guitar fan since she was 10 – invested £7,000 of the loan in equipment and machinery.
His company will also perform guitar maintenance, modifications and repairs.
He said: "With the start-up loan from First Enterprise – Enterprise Loans, I am now able to invest in the necessary steps for growth. The funding will allow me to take a step back from my full-time job to build up a stock inventory that will drive the business up. The process was remarkably simple, Nabeel worked very diligently to help me secure the funding and the whole process was completed in two weeks.
Nabeel Akhter, Business Advisor at First Enterprise – Enterprise Loans, added: "It was an absolute joy to work with Mark whose creative skills are reflected in his incredible work. First Enterprise – Enterprise Loans is proud to support this unique business and we are confident that the business will continue to grow and succeed.