'stepping off the slate' by yamaha design lab
'stepping off the slate' by yamaha design lab
In recent years, thanks to advances in information technology, new musical experiences and accessories are now offered by various applications for smartphones. Although these services are very convenient to replace traditional devices, Yamaha Design Lab believes there is always a desire for more substantial, tactile interactions that cannot be achieved with touchscreen operation. The creative team therefore proposes four prototypes for new music devices which work in symbiosis with smartphone applications: TurnT, Winder, MusicLight and RhythmBot.
'When you're listening to your favorite music, when you want a little soft background music before you go to bed, when you want to play relaxing background music, or when you're playing guitar and want an accompaniment to set the mood. tempo – how would you like to start music playback?' written Yamaha. Read on to learn more about each gadget.
TurnT – place stylus on displayed vinyl to play
turns and winder
The first product from Yamaha Design Laboratory (see more here), TurnT, is a turntable for smartphones. Users place the stylus on their phone's screen, which acts as a recording, for music to start playing. They can then swipe up to change songs or albums and even reposition the stylus. 'The step of carefully placing the stylus on the record will bring back nostalgia as well as solemn reverence to the music you are about to play. share the company.
Winder, on the other hand, is a key designed to work like a music box. When the key is wound up, the song selected on the smartphone begins to play. Sound movements are generated according to the beat of the spring, allowing users to enjoy the unique sound texture; interacting with the key can also lead to a more intimate musical experience.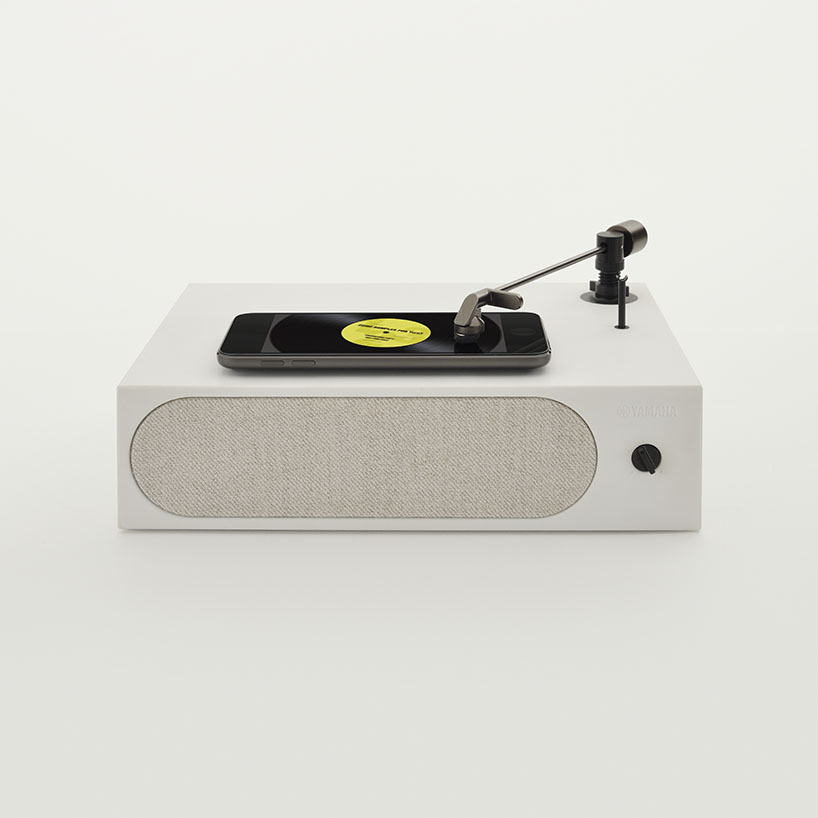 the screen of the smartphone becomes a record
MusicLight and RhytmBot
Moving on to its third product, MusicLight, Yamaha writes: 'Listen to music while watching the flame of a candle. Light a candle to start music from your smartphone. The sound sways subtly with the flicker of the flame, and when the flame goes out, the music fades out with an afterglow. Like listening to a song around a bonfire, the flame flickers in unison with the sound, creating a rich atmosphere.
Finally, the RhythmBot is an evolving form of metronome that assists performers while playing their instruments. The product includes four small robots, each playing a unique acoustic sound. The robots can synchronize with a smartphone and adapt to the tempo played, or even accompany the player in real time.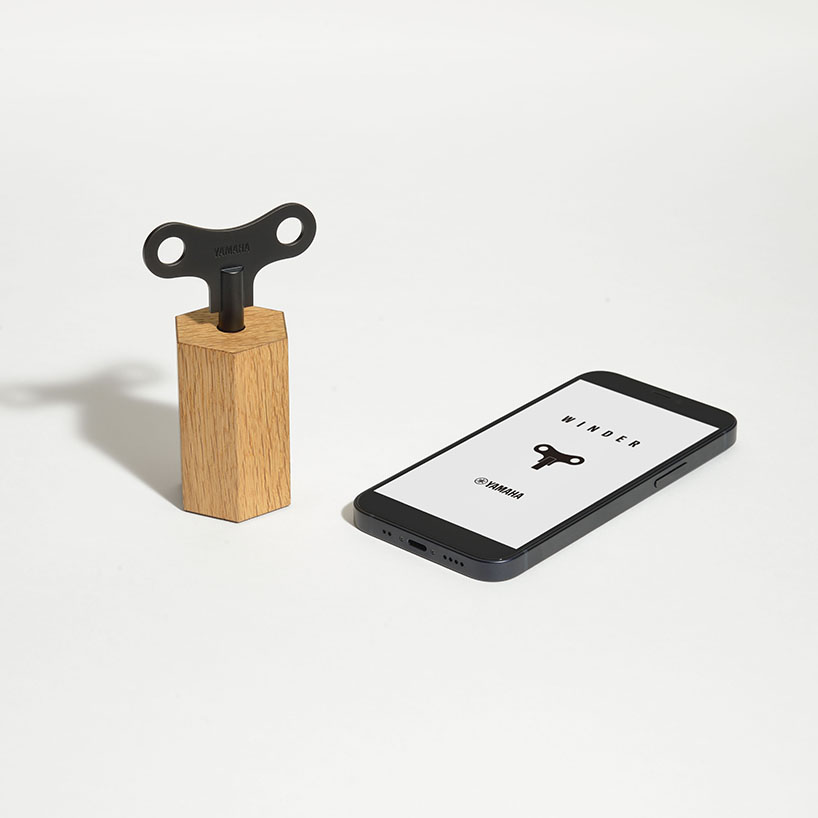 the Winder has a main spring inside and syncs with a smartphone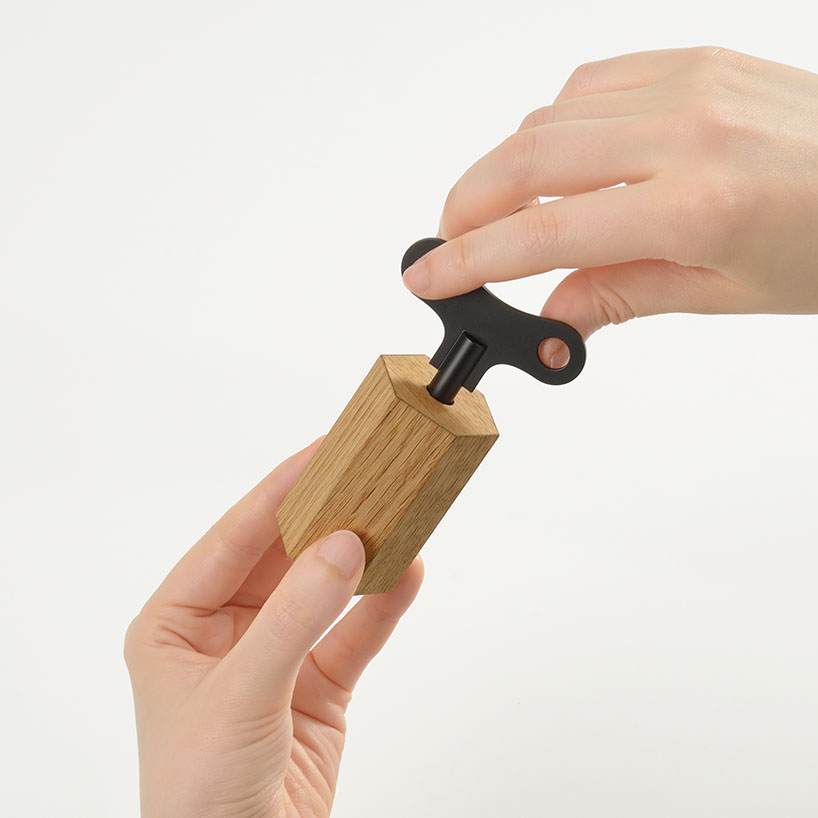 like a music box, the Winder plays as it spins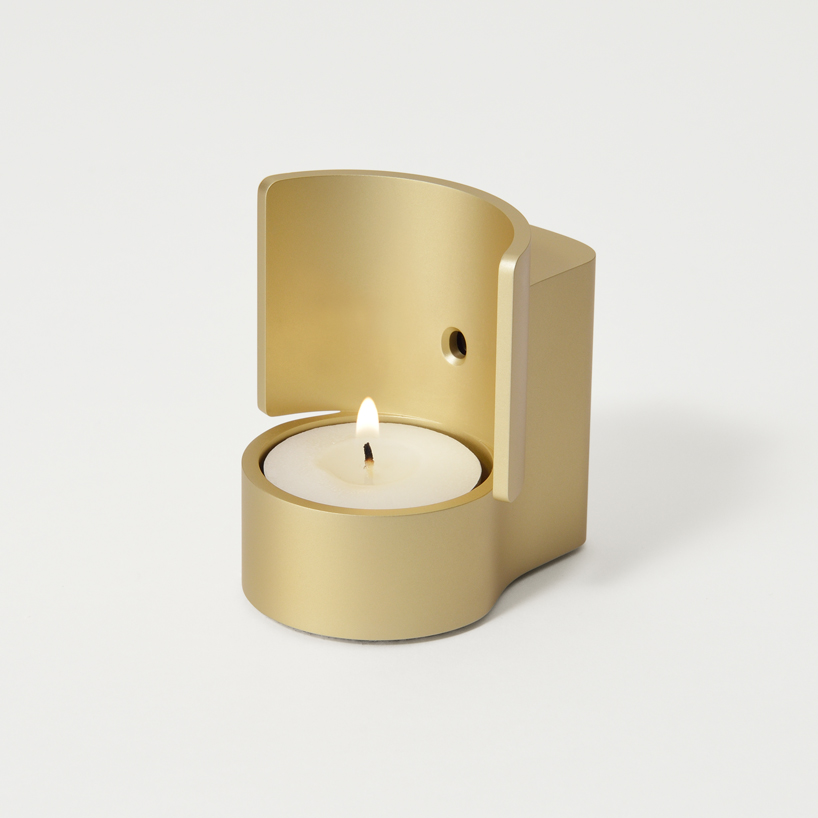 MusicLight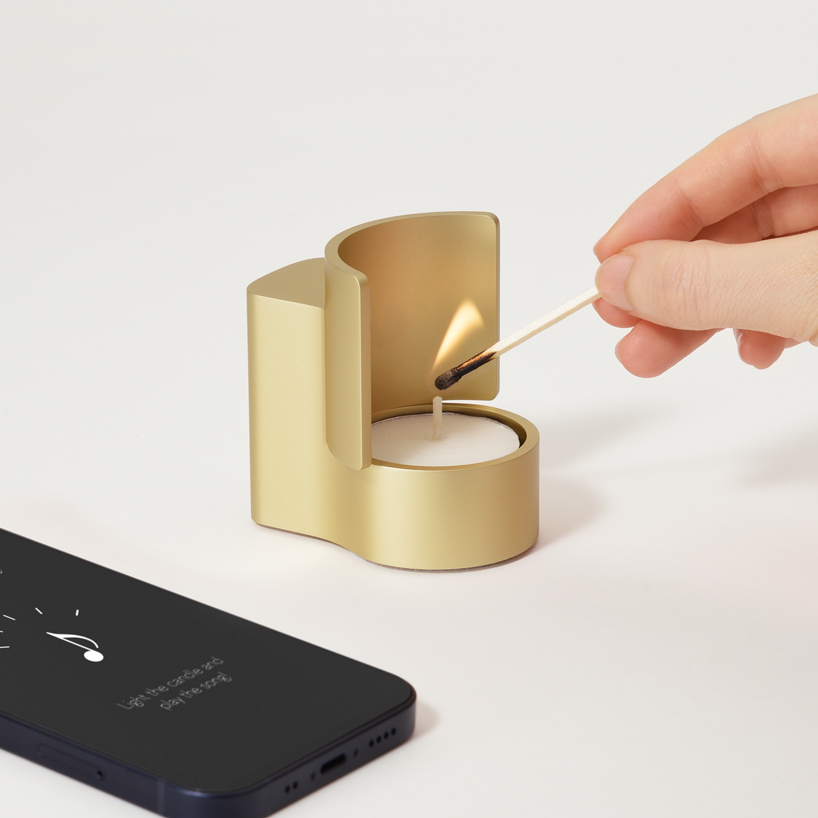 lighting the candle will start music from smartphone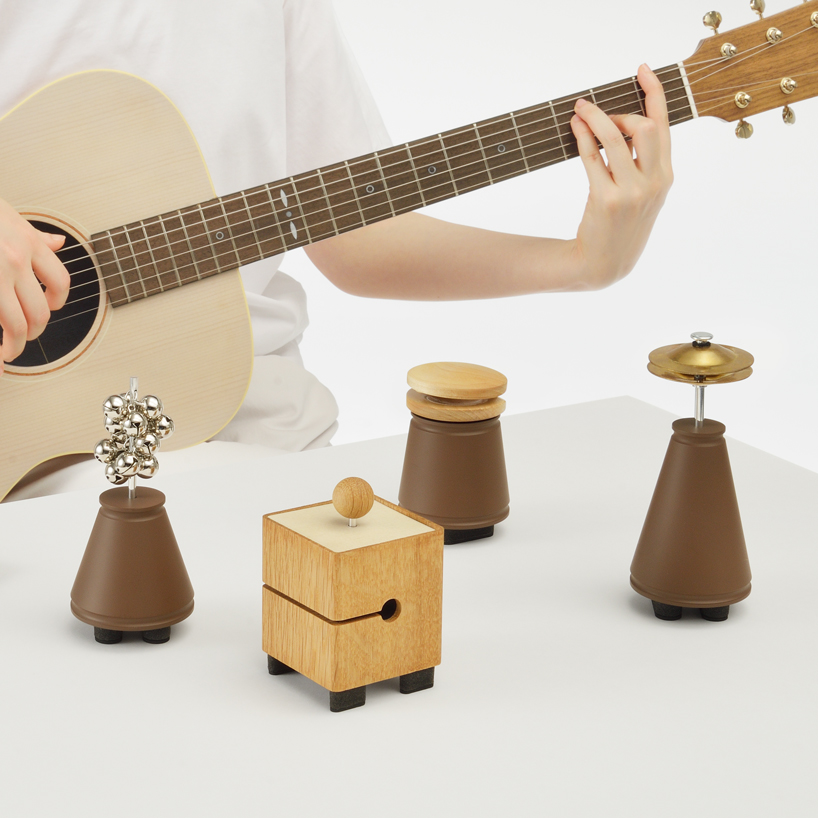 Player-facing RhythmBot set
project info:
Last name: Get off the slate
pattern: Yamaha Design Lab
designboom received this project from our DIY Submissions feature, where we invite our readers to submit their own work for publication. see more project submissions from our readers here.
edited by: léa zeitoun | design boom