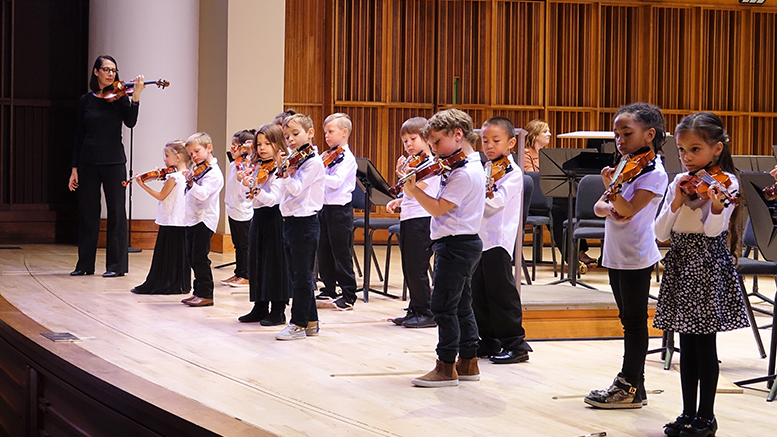 Students Can Learn a String Instrument from East Central Indiana's Youth Symphony Orchestras – Muncie Journal
By Matt Spieker—
MUNCIE, IN—For more than 50 years, the East Central Indiana Youth Symphony Orchestras have served this region with string and orchestral lessons for high school students and younger. The ensembles are taught by local string teachers who have many years of experience and a passion for young people who want to learn a string instrument (violin, viola, cello and double bass) in an orchestral setting.
Ball State University music education students are also involved in teaching and mentoring students. There are four ensemble levels that range from absolute beginners (those with no musical training) to advanced players in a full orchestra setting. There is also a Suzuki program, taught by our certified Suzuki teacher, which works with budding violinists ages 5-7. If your child needs an instrument, our program can include instrument rental. Our program is concise and will help your child learn the instrument well.
You can register for the Prelude courses on https://ysoeci.org/prospective-members/. If your child would like to try an instrument before deciding what to play, you are invited to an open house on Saturday, August 27 from 1:00 p.m. to 3:00 p.m. at Westminster Presbyterian Church, 2801 W. Riverside Avenue, Muncie, IN.
You can learn more about YSOECI on our website https://ysoeci.org/ or you can email Tiffany Arnold at tiffany@ysoeci.org if you have any questions.

Tiffany Janney Arnold is Executive Director, East Central Indiana Youth Symphony Orchestras.