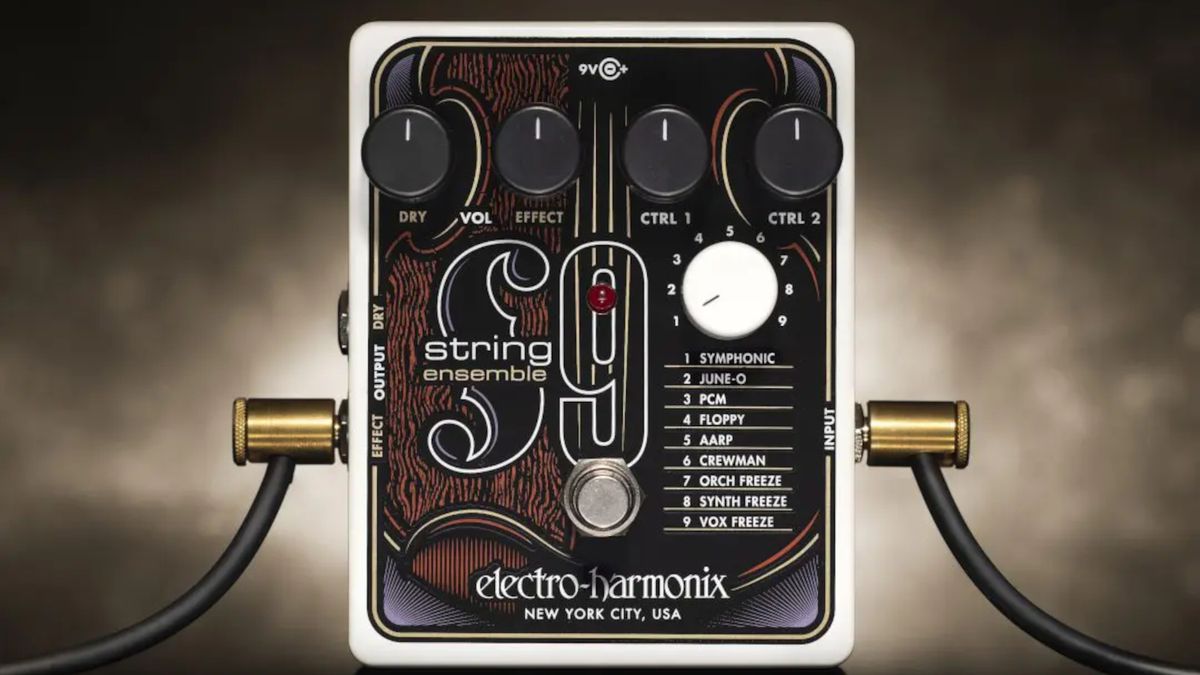 Take a bow with the new Electro-Harmonix STRING9 string ensemble
Electro-Harmonix has just expanded its line of popular 9-Series effects with a new pedal designed to emulate orchestral string and synthesizer sounds.
The new STRING9 String Ensemble is the latest pedal to appear in EHX's pioneering 9 Series which launched in 2014 with the B9 organ machine (opens in a new tab). This was quickly followed by the appearance of the C9 organ machine (opens in a new tab).
The following year saw the release of KEY9 electric piano (opens in a new tab)followed by MEL9 tape playback machine (opens in a new tab) in 2016, SYNTH9 Synthesizer (opens in a new tab) in 2017, and BASS9 bass machine (opens in a new tab) in 2019.
Being an experienced keyboard player himself, Electro-Harmonix founder Mike Matthews knows all too well the difficulties of transporting large, cumbersome instruments (or an orchestral string section of somewhere else !). STRING9 String Ensemble will be a welcome relief to many.
Transforming your guitar signal into a variety of retro-inspired string sounds, the pedal's nine modes include Symphonic, June-O, PCM, Floppy, Aarp, Crewman, Orch Freeze, Synth Freeze, and Vox Freeze.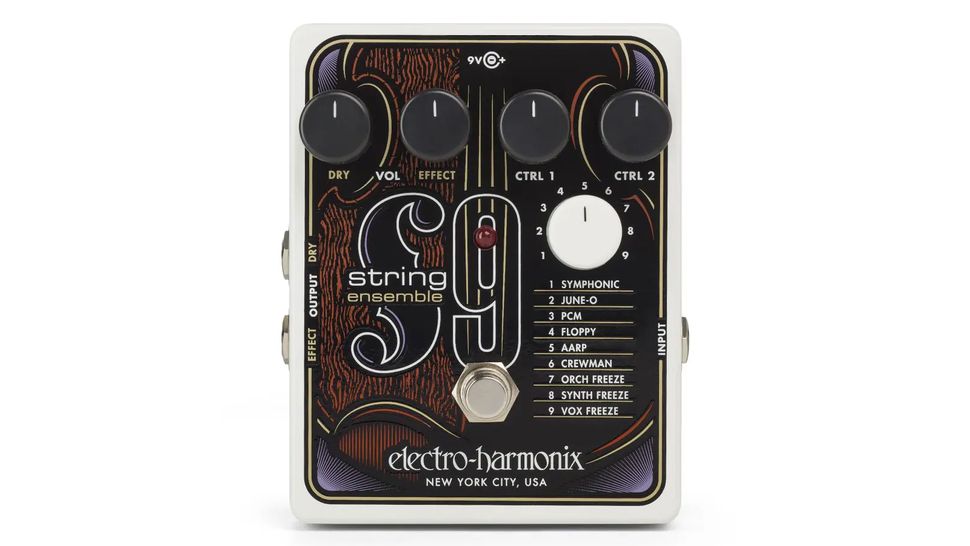 In addition to the unit's separate dry signal and effect volume knobs, each of the nine modes (called presets and patches in the manual) has two controllable parameters. Depending on the mode, these will be different and are set using the Ctrl 1 and Ctrl 2 buttons.
The Symphonic mode is intended to reproduce the sound of the orchestral strings, with the lower strings triggering a sub-octave. Ctrl 1 acts as a pitch control here, while Ctrl 2 adjusts the sustain and release (in other words, how long it takes for the sound to fade out.)
June-O mode recreates the classic sounds of Roland Juno synths from the early 80s. In this case, Ctrl 1 provides pitch control and Ctrl 2 allows the user to choose from one of five octaves.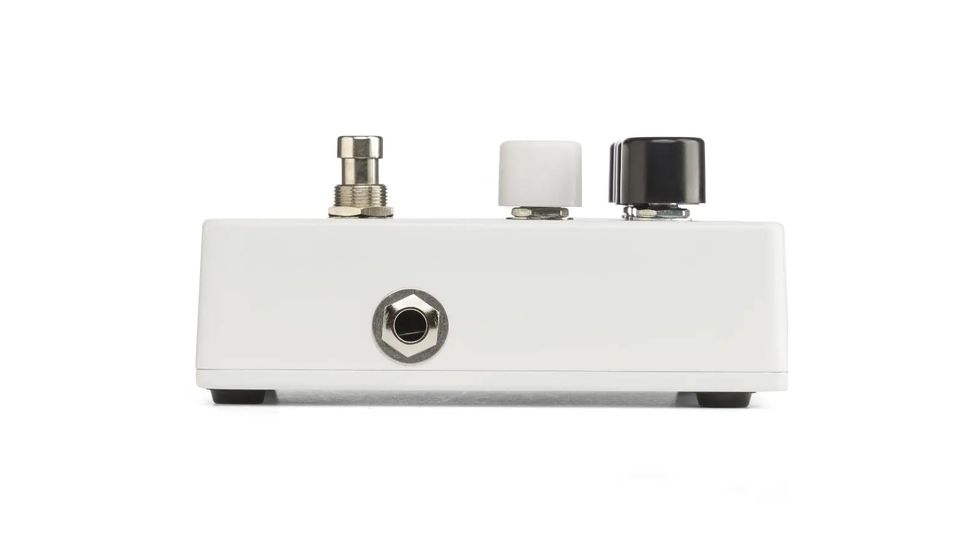 In synth parlance, PCM stands for Pulse Code Modulation (think late 80s Roland D-50 and Korg M1) and the STRING9's PCM mode seeks to deliver the sound of a "smaller studio string section" a la way of vintage digital synths. Here Ctrl 1 and Ctrl 2 control Pitch and Vibrato respectively.
Floppy mode approximates the sound of Vako Orchestron units from the 70s which used optical floppy disks to play pre-recorded samples. Again, Ctrl 1 adjusts the pitch, while Ctrl 2 determines the hold/release time.
AARP mode emulates the sounds of the STRING9's namesake, the ARP/Solina String Ensemble – a 70s polyphonic synth with a signature chorus effect. In this mode, Ctrl 1 toggles a small stone (opens in a new tab) sound on/off and adjusts phaser speed, while Ctrl 2 controls hold/release time.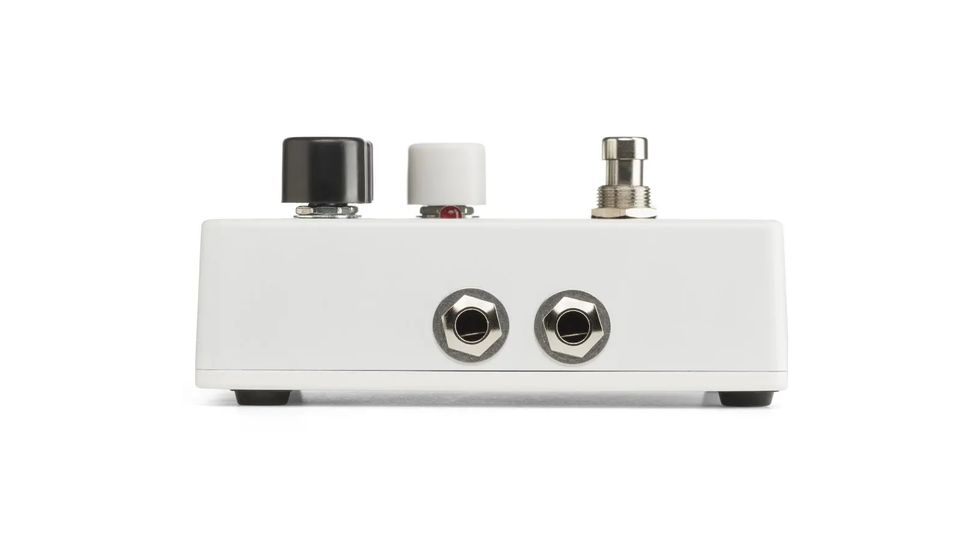 Crewman mode approximates the string sounds of Italian-made Crumar Performer units produced from the late 70s. In this setting, Ctrl 1 adjusts a filter sweep and Ctrl 2 controls hold/release time.
The last three modes feature Electro-Harmonix's popular Freeze algorithm, as featured in the HOG and Superego pedals.
Orch Freeze produces an orchestral-style string sound, while Synth Freeze is more like a synthesizer string patch. Vox Freeze mixes Mellotron-style chorus and string sounds.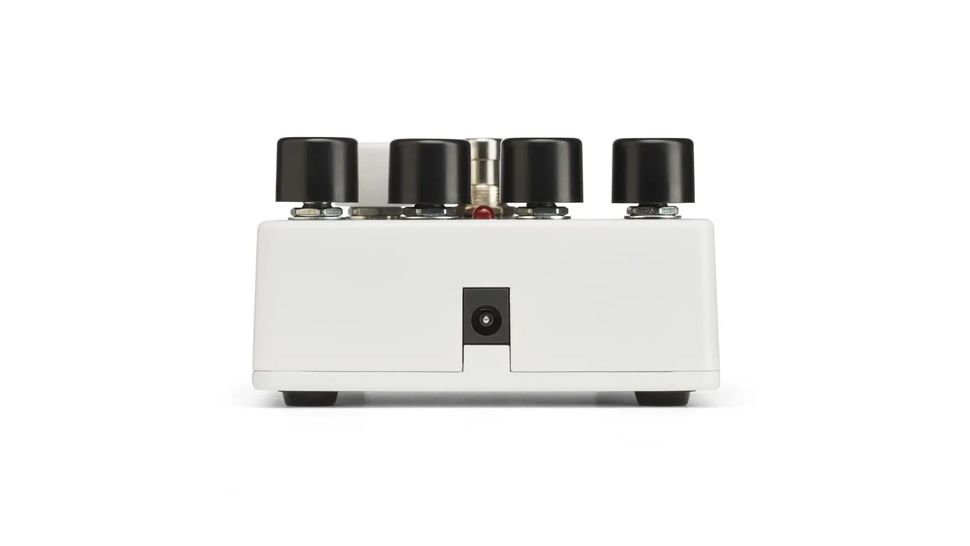 In each case, the Freeze function can be set to automatic or manual using Ctrl 2.
As Freeze allows notes and chords to be held for longer periods of time, it can work very well for recreating string pad sounds.
The beauty of this pedal is that it works very well with a electric guitarso you don't need to install any special pickups or modify the instrument in any way.
Visit Electro-Harmonix (opens in a new tab) for more information.