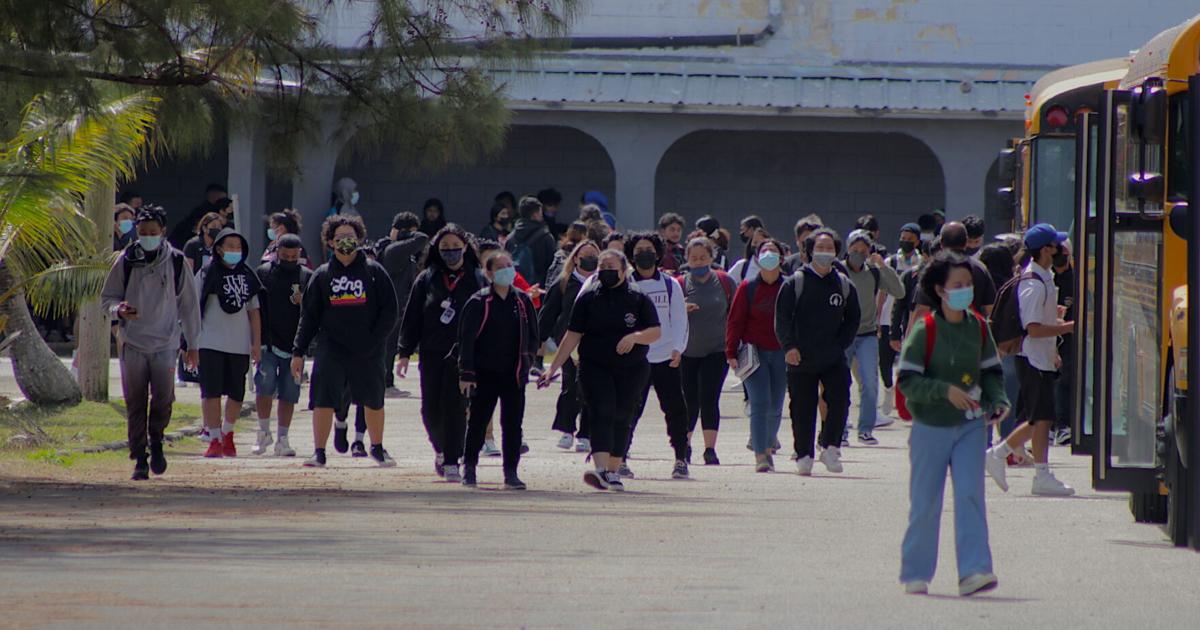 The design of the new Sharks school is almost complete; new bill could help fund construction | New
The design of the new Simon Sanchez High School is 90% complete, and a bill introduced on Tuesday could help close the funding gap needed to see the project come to fruition.
Students at Simon Sanchez High School have been waiting nearly 10 years for the new facility, the planning and construction of which has been hit by multiple delays including supply battles, the COVID-19 pandemic and environmental issues. Over time, the cost of construction has increased, which means that the $65 million that the Guam Department of Education committed for the new high school campus is now insufficient.
The GDOE estimated that the cost of the new Simon Sanchez High School would be approximately $138 million.
"At the moment, we are in the design phase. While we work on estimates, the final decision on what will be built depends on the amount of money available," Superintendent Jon Fernandez said.
The design was supposed to have reached the 90% target on May 26, but Fernandez said that was a moving target.
The unexpected discovery of endangered snails on nearly 2 acres of the property forced Taniguchi Ruth Makio Architects to make design changes to circumvent the snail habitat. The modification resulted in the loss of 16 classrooms.
"We have reduced our workforce, but not only for cost reasons. We have reduced the number of classrooms to better align with the expected number of students at SSHS. Luckily, this reduction helped us resolve the snail impact by allowing us to relocate the school to avoid the area," Fernandez said.
Subtitle: Additional funding
Fernandez noted that there is hope that a bill introduced Tuesday could help fill the project's funding gap.
"Sen. Joe San Agustin's bill will help fund most of what was proposed in the design," Fernandez said.
Bill 310-36, if passed, would allow the Guam Economic Development Authority to enter into a funding agreement. The intent of the bill is to minimize the cost of financing to the government of Guam to fund the design, renovation, or construction of an educational facility through tax-exempt bonds or other financial instruments.
The issuance and sale by GEDA of one or more series of tax-exempt and/or taxable rental income bonds shall not exceed $146 million.
GDOE expects to begin the procurement process for construction this summer.
Governor Lou Leon Guerrero, at the Simon Sanchez High School graduation ceremony last week, announced that he would be dedicating the new campus this year.