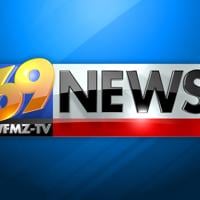 Xuron Corp. Introduces TK 3400-Musicians Tool Kit for String Instruments and Electronics | New
CESO, Maine, November 30, 2021 / PRNewswire-PRWeb / – Xuron Corp. introduced a handy tool kit which was specially developed for musicians and which includes separate wire cutters for hard and soft wires and a long nose pliers.
Xuron's TK 3400-Musicians Tool Kit includes three tools: Model 2193 Hardwire Snips for musical wire up to 0.040 "in diameter, Model 2175 Maxi-Shear ™ Flush Cutter for soft wire up to. 12 AWG (2 mm) and the model 485 long nose pliers to locate and hold. These three versatile tools are well suited for virtually all types of stringed instruments and for use with lead wires.
Comfortable to hold in both hands, each of the ergonomic hand tools in the Xuron TK 3400-Musicians Tool Kit is made from a tough alloy steel and has a non-glare black finish that is easy on the eyes and helps to make the wires more visible. For ease of use, they all feature Xuro-Rubber ™ padded handles and a Light-Touch ™ return spring.
Xuron's TK 3400-Musicians Tool Kit is priced at $ 63.50(listing). Literature is available on request.
For more information, contact:
Xuron Company
Abby robey, Marketing
62, industrial park road
Saco, me 04072-1840
(207) 283-1401 FAX (207) 283-0594
e-mail: arobey@xuron.com
http://www.xuron.com
Media contact
Abby robey, Xuron Corporation, (207) 283-1401, arobey@xuron.com
SOURCE Xuron Corporation